Fancy a Festive Junk Journal
I have created a few festive junk journals for your delight, pop on over to the shop link for more detalis. The little tag book notecardlets would make cracking decorations and you can also use the little note books for those last minute jottings.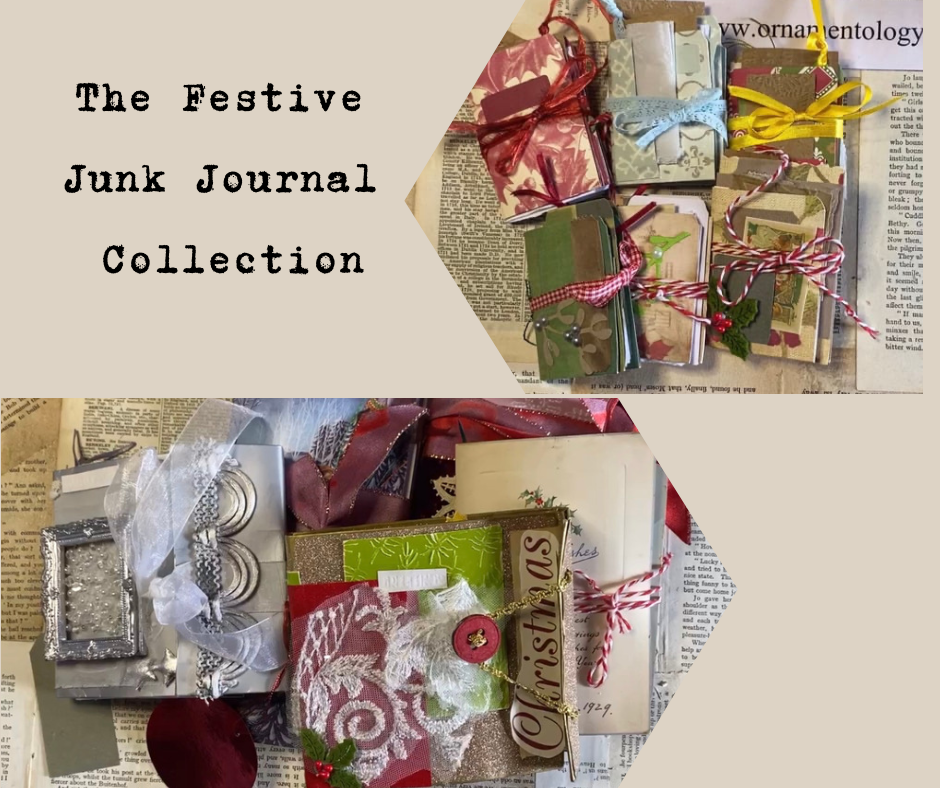 Today sees the launch of my sum up shop, it has been an adventure tbh. With help I've made a start, here is the link: ornamentology.sumupstore.com you may need to copy and paste it into your browser to get there, remember tech is my kryponite lol.
Enjoy the adventure with me and have a look, more items will be added as I get going.
If you have any questions just ask, the usual ornamentology rules apply...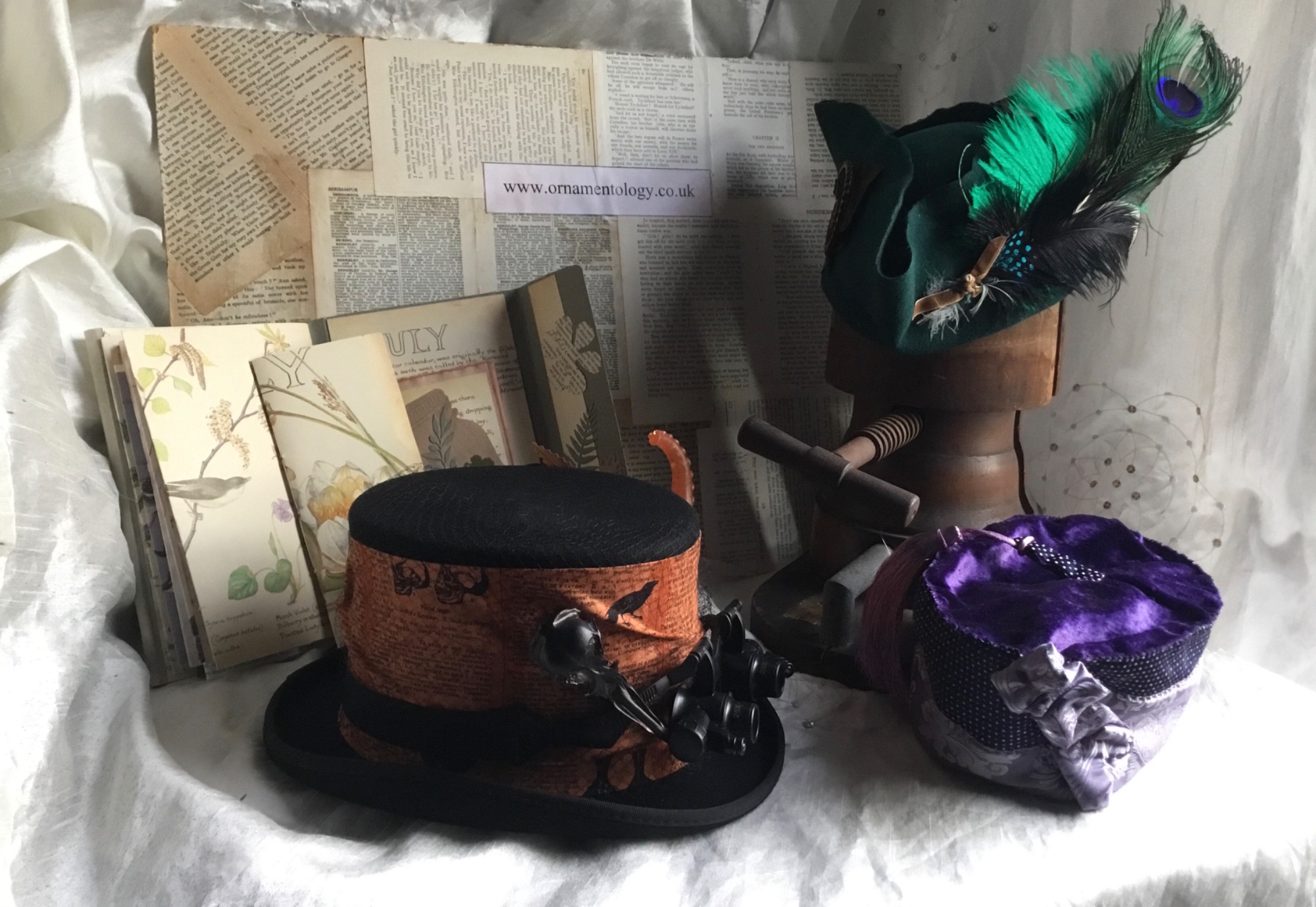 This is what I've been doing....
As some of you may know my manual dexterity has been rather rubbish of late. That said a creative soul never rests and to that end I've been looking at and making some junk journals from the many treasures I have in my workroom.
Here is the forth one "Let us Explore" and is a collection of map snippets, encased in an old linen backed map tied with velvet ribbon and whyever not I hear you ask....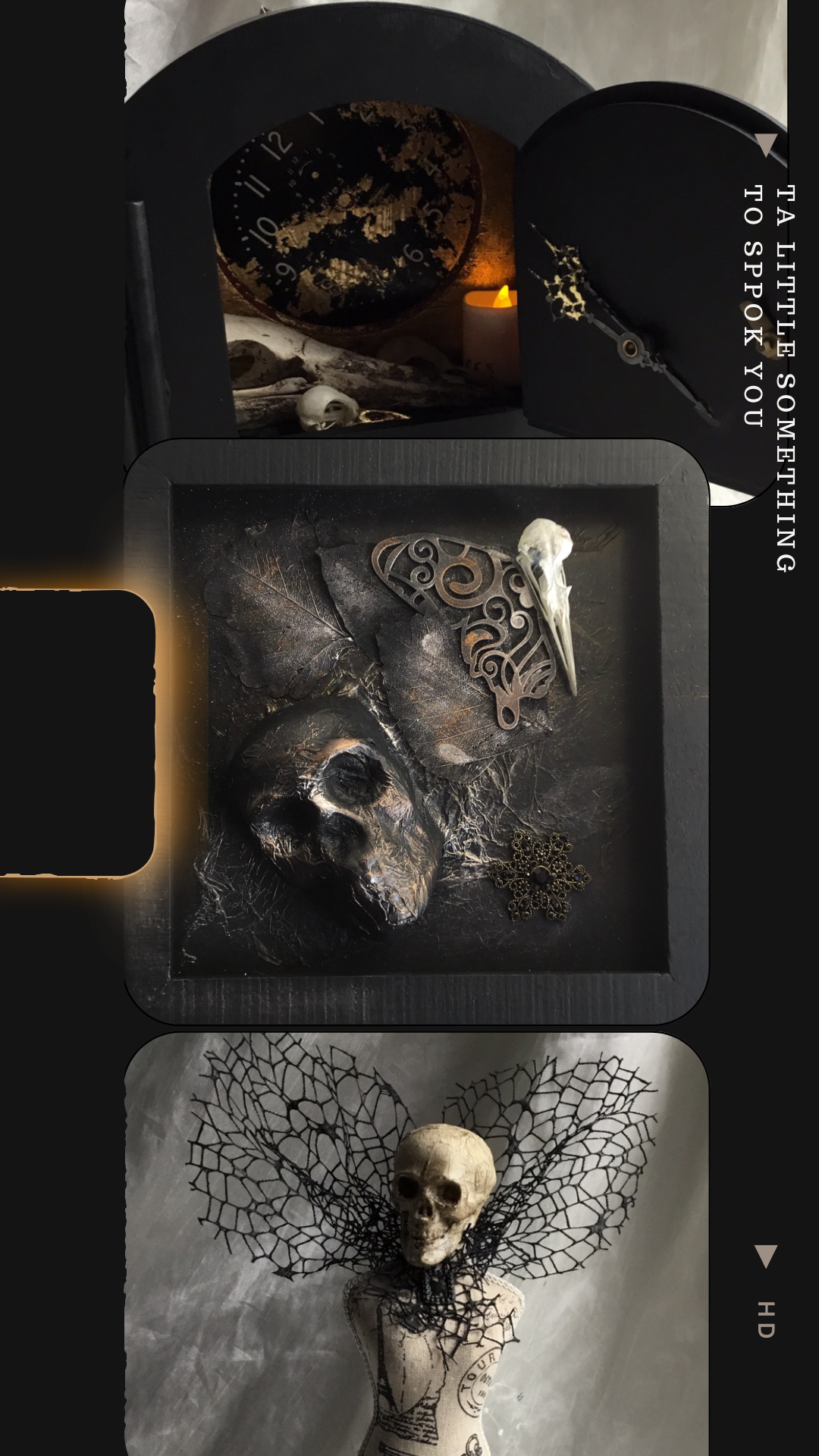 All Hallows eve is almost upon us
Here is a little somethng I've cunjured up for all hallows eve, I have a fancy for looking into the other side of ornamentology with some decorative artifacs, maybe even some jewellery what do you think?
Tea Break Tuesday this time it's about my fabulous Fo Dogs
Tea Break Tuesday, this time I chat about Fo dogs and a little about their history and meanings behind the symbolism.
Tea Break Tuesday How hat buying has changed over time...
Tea Break Tuesday, this time I chat about how buying hats has changed over the years and how folks in photos in the past had the strangest looking fit with their hats.
Tea Break Tuesday My lovely old Till
Tea Break Tuesday this time the chat is all about my shop Till and the unusual things I keep in there. Ihope you are enjoying these little rambles and insites into the world of ornamentology, if so please do subscribe to my YouTube channel and get the updates as they are added. Thank you
Tea Break Tuesday the hat stand and the goggles....
Tea Break Tuesday, another hat stand story together with it's unlikely pairing with some very dirty goggles. I hope you enjoy these little forays into the world of ornamentology?
Tea Break Tuesday Glorious Gloria
In this time's edition of Tea Break Tuesday I tell the story of Glorious Gloria the 1950's wig stand and how repurposing things I find is almost an obsession
Tea Break Tuesday How to Repurpose a Hat Stand
Tea Break Tuesday, This time I am discussing how I repurpose a tired looking hat stand, I use a book from a charity?thrift shop & tissue to depoupage and decorate it into a pleasing hat stand.this is a two part tutorial so pop along to the next one...
Tea Break Tuesday The LN Travelling Trunk
This time I tell you the story of how I precured this wonderful Edwardian Travelling Trunk and uncovering who LN really is....
Tea Break Tuesday The Carpet of Captivity....
This time we areheafing into the world of ornamentology via The carpet of Captivity, I hope you like it....
New Feature Tea Break Tuesday
This is a a new feature I am trying "Tea Break Tuesday" in this feature I will be posting little snippets from ornamentology, the world of hatting & The other side of ornamnentology which will include hacks, recipes, links to other lovley folk's stuff and general rablings about life of a fine artist and milliner.
I hope you find these amusing and maybe even helpful...
this one is about the inception of my selfie frame...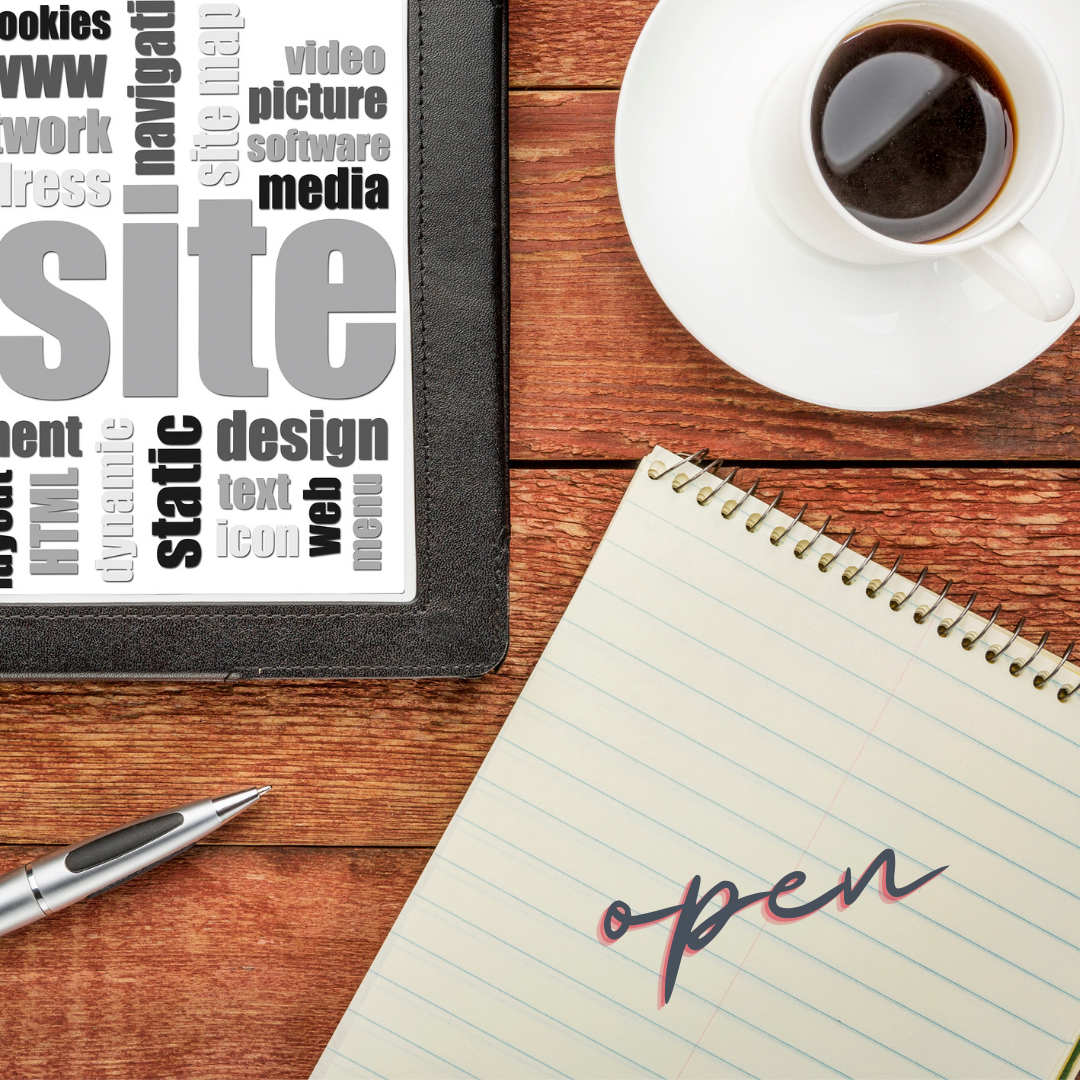 After much deliberation and cogitation I have the great pleasure to anounce the opening of my new website.
This virus has afforded me and my tech elf (son) the time to work together and build this site following on from the rebranding my friend Lea from www.rootstudio.co.uk had already done some time ago.
If you would like to share anything in the news section of this site please contact me through the contact page in the menu bar.
Once again thank you all for your continued support.
All best love and keep safe everyone.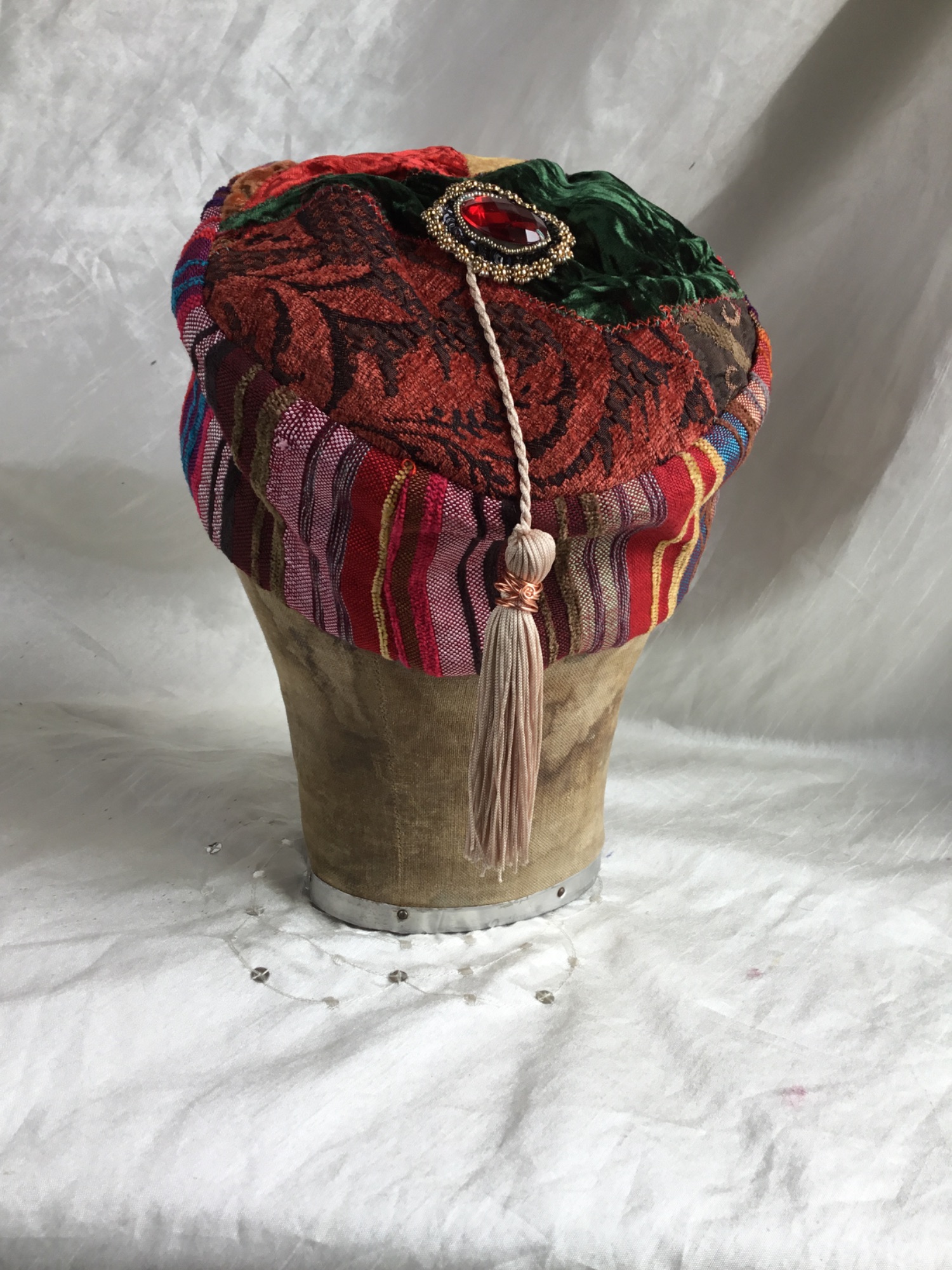 This is the first of many of my new range of smoking caps, made from upcycled scraps of fabric in luxurious velvets and silks. I will be making some tassels from remnants of yarn and thread also. Currently working on the sizing. I know I should have listened in maths class about circles, thank heavens for google! Let me know if you fancy one of these and we can work together on your idea...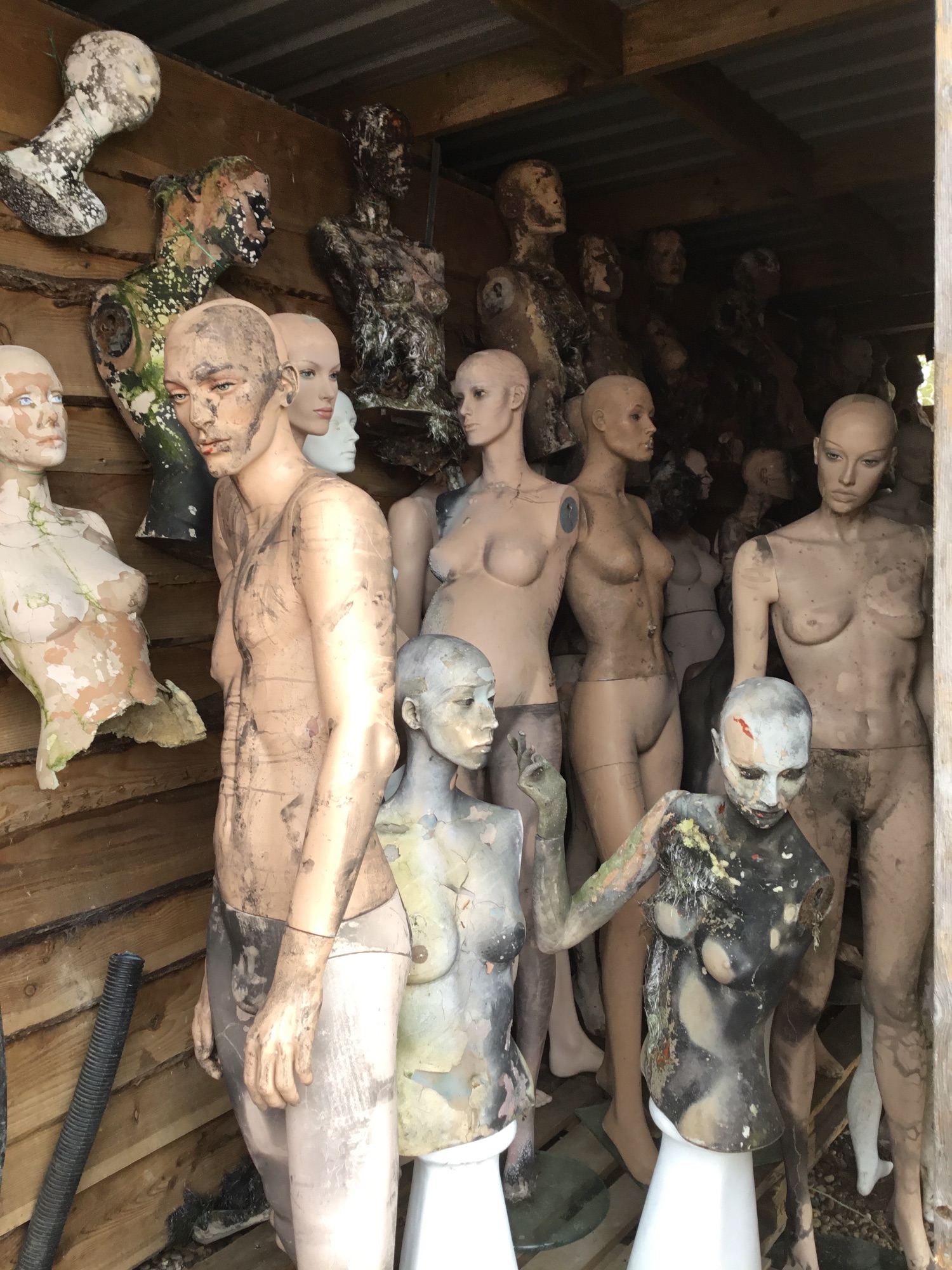 Are you Frazzled & Jaded?
Are you feeling a little frazzled and jaded in these ever changing times, I know I am?
However it is extremely important that we all follow the government guidelines and keep ourselves safe.
Keep well and safe out there folks and we shall meet on the other side of this virus in our finery with much relief to just be there.
browse my shop and remember the postal delivery sevice is still available.
Best love to you all.
Gail
aka the hat elf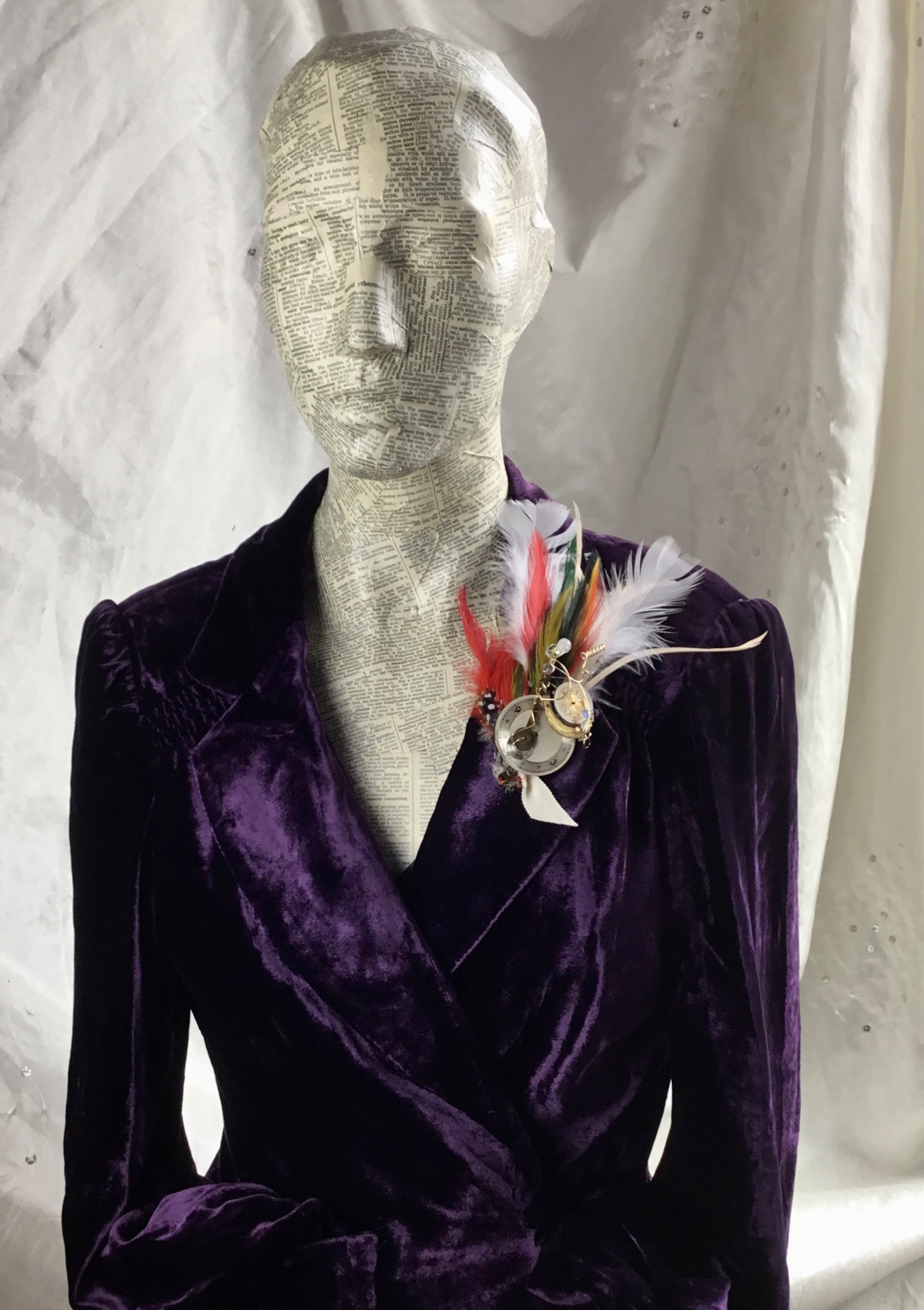 Mannequins to display your outfits?
As many of you know I've updated my pop up hat shop and to this end I am wondering if any of you folks would like a decorated mannequin upon which to display your finest outfit and hat?
I have male and female forms and am ready to work with you to bring your idea to fruition. I was thinking of decoupage with maps, cogs, paper obviously and anything else that takes our fancy...
Just get in touch and we can get started.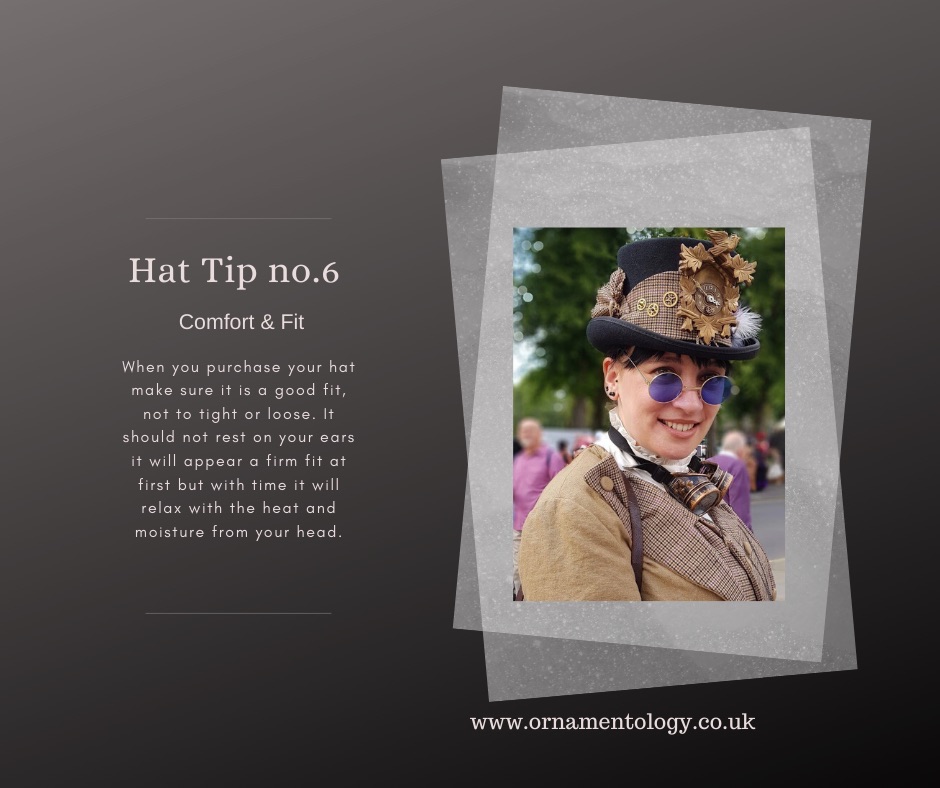 That might seem obvious, but we can all get caught up in the decoration on hats and leave the fit til later. If your hat is a poor fit it will be painful to wear and then live in your wardrobe, this is far from great and very avoidable, correct measuring is essential or just try lots of hats on and only purchase the one that feels the most comfortable.