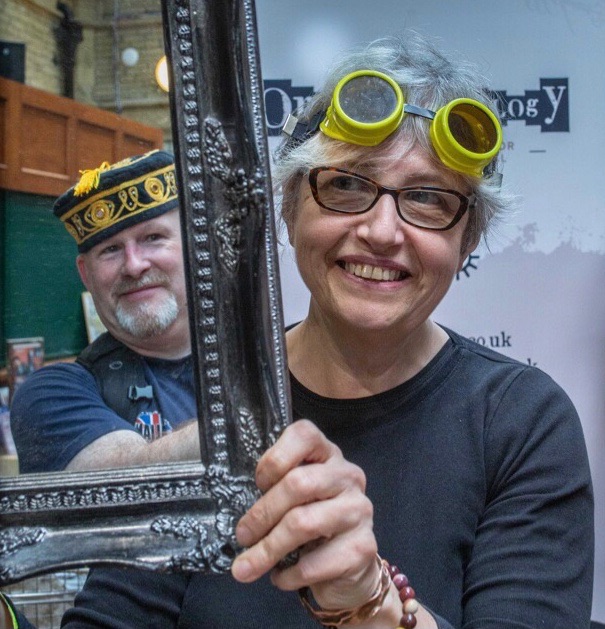 Following a career in health & a degree in Fine Art. Gail changed direction and entered the world of ornamentology.
The bridge between Art, Science & Ornament.
The Emporium of ornamentology
At ornamentology I do things a little differently. All of my pieces are bespoke. After all, nobody wants to look the same as anybody else, now do they? Should you find that perfect hat design only to discover it's not listed in your size, I can always transfer the adornments for you to your size hat.
I have always been passionate about repurposing; seeing the worth in the discarded and overlooked. I integrate this ideal into my pieces.

My work room houses an amazing amount little ordinary things I find on my travels. These items spark my unique creative process and I place these complimentary beautiful things together for your delight and wonderment.
In my world of ornamentology, it's all about great customer service. The old fashion values and assistance to help you achieve your unique look in the, ever changing, all encompassing world of Steampunk.
Let's all get together and revel in the sheer delight of hat wearing, accessorising & creativity.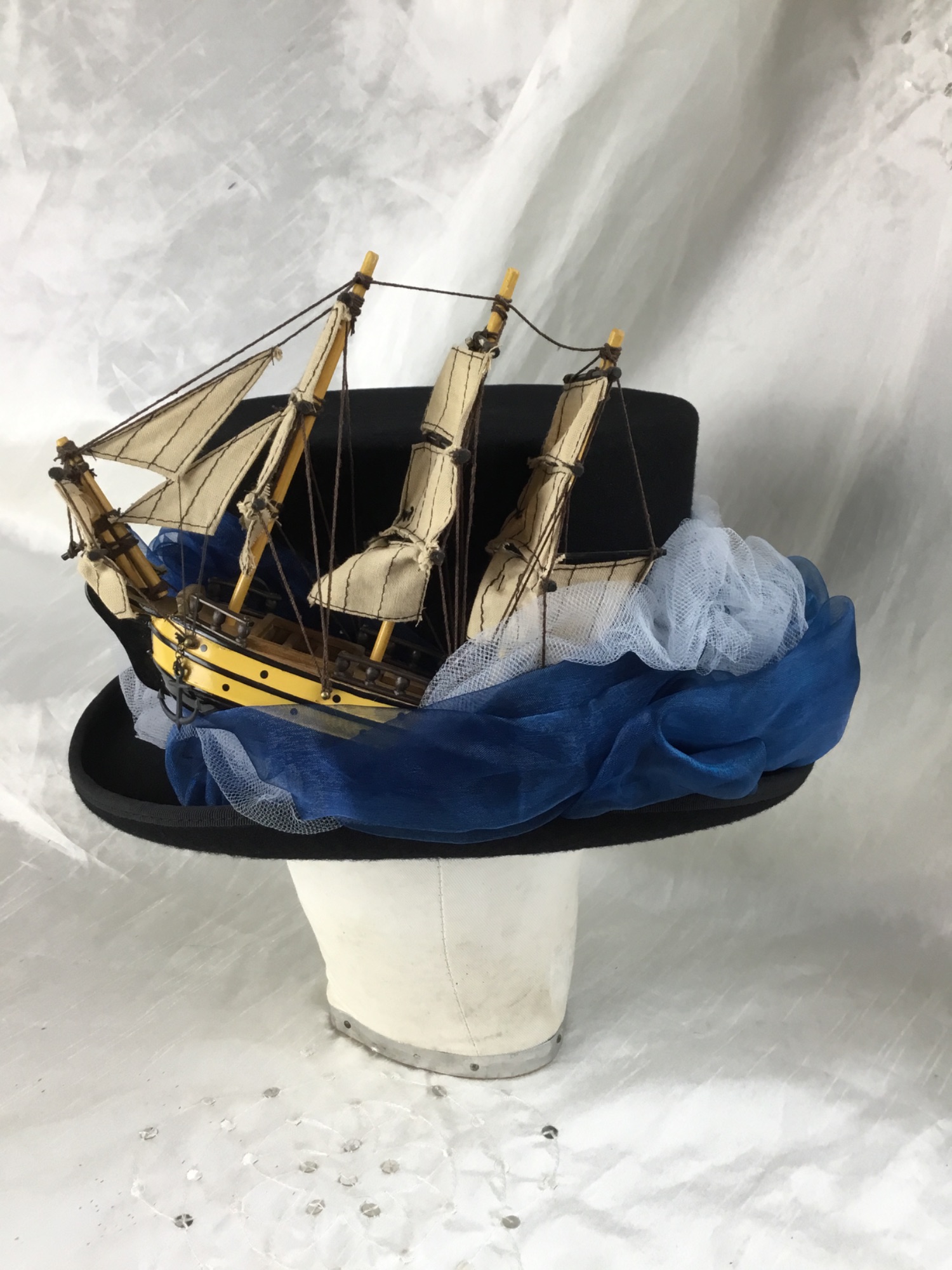 Six years ago on a winter's night an idea was hatched and the world and indeed word ornamentology was created.
Every piece is an original, bespoke, a one off. The only thing to do is dive in and let our imaginations run riot. Nothing is considered to outrageous or silly, piano, ship, false teeth for the tooth fairy...
I can also add that very thing you have found to enhance the design if you wish.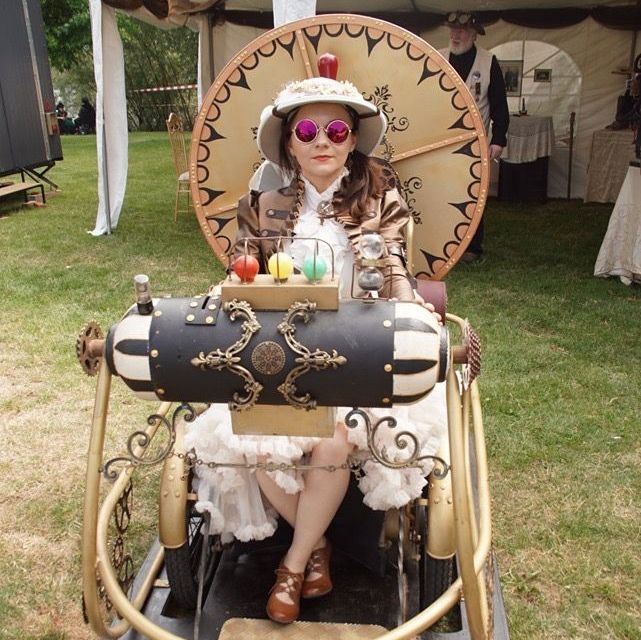 From the designs themselves to the pop up shop they appear in, the world of ornamentology is always evolving. Time, tide & creativity are always on the go.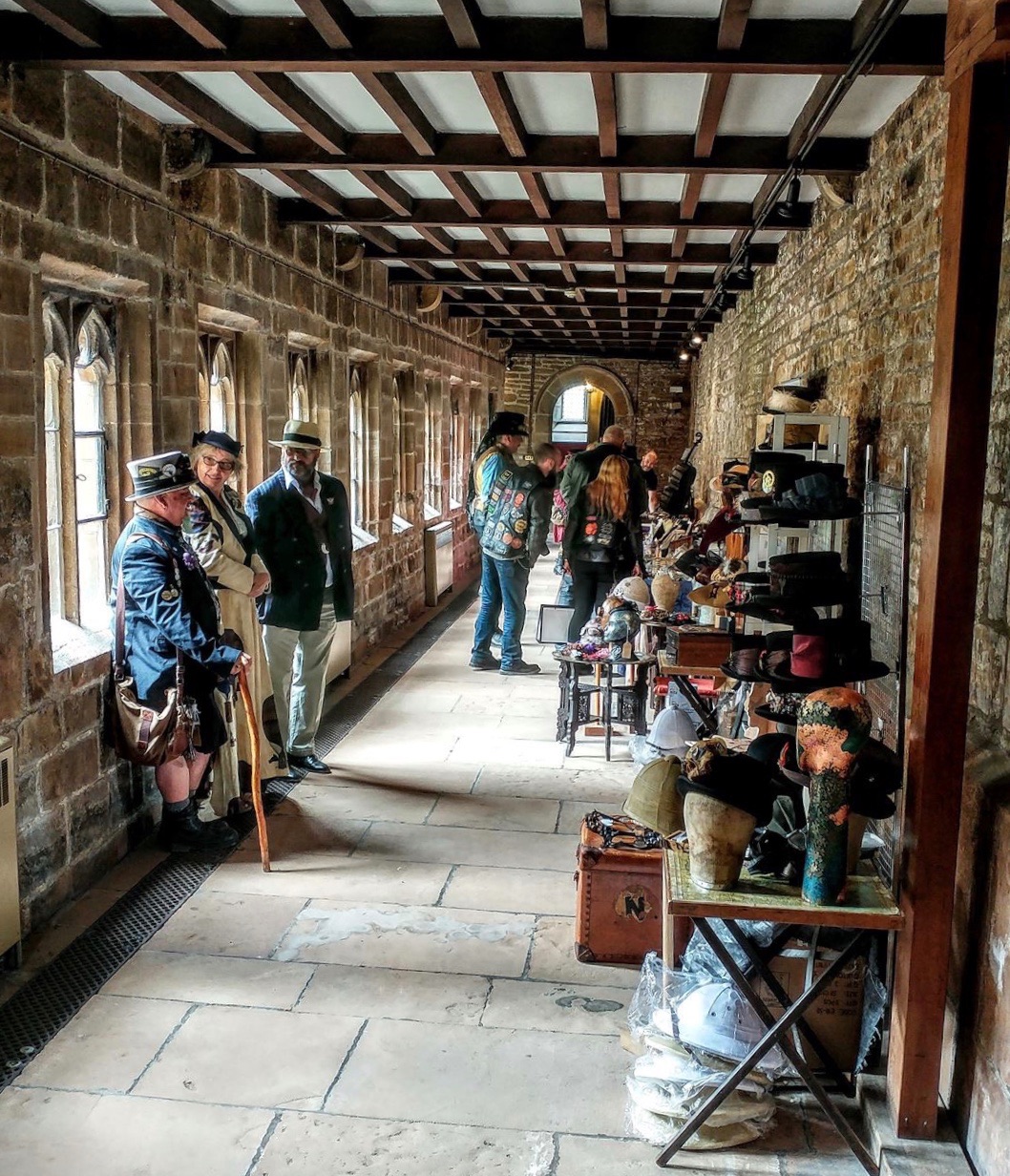 Get your thinking cap on and join me in the brave new world of ornamentology. Catch up with me on tour, message me for a consultation; Visit my new pop up hat shop. Start a commission and allow the delight to come straight to your door.